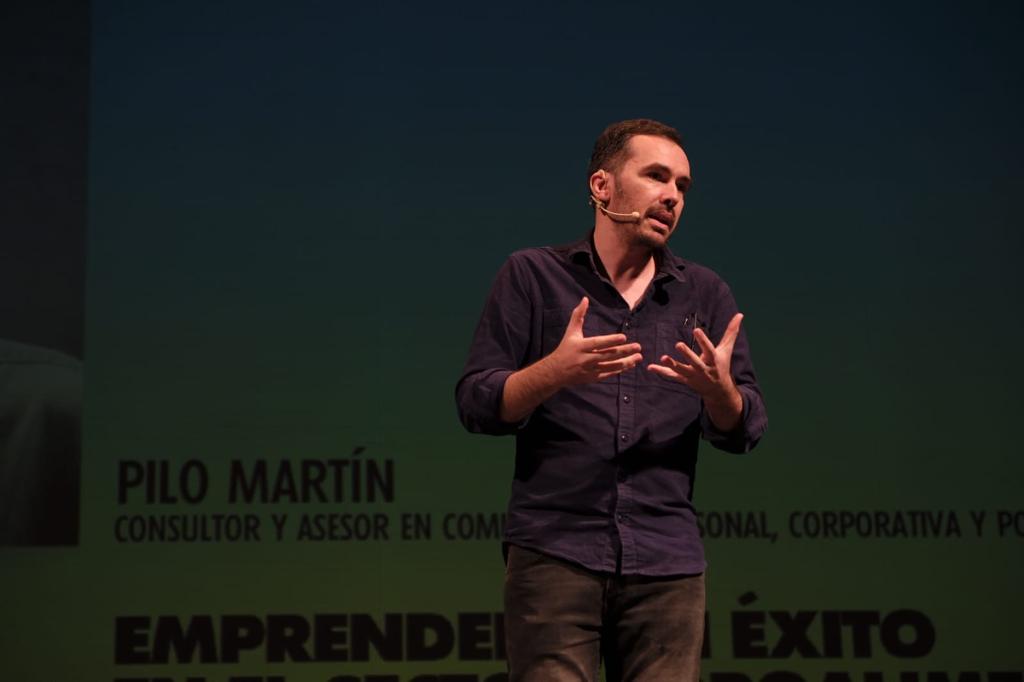 Consultant in innovation, strategy and communication, Pilo Martín is an elevator pitch mentor at Incubazul, in which he has more than fifteen years of experience, within the framework of his career in the communication sector.
He believes that "being from the Santa María de Cádiz neighborhood and having experience with social entrepreneurship has led me, naturally, to the blue economy," and he also believes that among the great challenges are "making terms such as blue economy and entrepreneurship popular." social".
He has a very personal vision of entrepreneurship, because "an entrepreneur is a scientist who not only risks his money, he risks everything. His idea is his experiment, he plays in uncertainty, but much more exposed "and gives enormous weight to emotional management and leadership" which are key when it comes to building a good team.
And he concludes that "you have to be great to survive in the market. And for that you need to answer a lot of difficult questions."
Pilo Martín answers the Incubazul questionnaire.
What experience do you have with entrepreneurship? And with the blue economy?
I think we have to distinguish. I perfectly remember my first experience with sales. I was a scout for a short time, but I had to sell tickets to pay for part of a camp. That was a deal with which I was self-satisfied and in reality I did not sell anything nor did I learn to sell, they were all bought by relatives. And although it may seem far away, we continue to do this when we start to undertake to convince ourselves that our idea has value.
The question is curious: when did you start entrepreneurship? To undertake is to change an excursion that seemed boring to me, to organize a Christmas festival, to be a class representative or to create a newspaper for a contest. And all that is done at school.
I think we all have entrepreneurial moments in which we challenge reality to improve it: at work, at home, in your family...
Another thing is to make entrepreneurship your livelihood. And this has nothing to do with money. I know salaried entrepreneurs, in NGOs, in politics, and of course, in their own companies or startups.
By the time I got to college, I was an entrepreneur without knowing it. I was more worried about setting up the debate club than about microeconomics or Roman law. It is not a facile criticism from a guru with Instagram followers to the university, to which I owe a lot. In my daily life I needed to analyze problems, find solutions, test, iterate...
When I finished my term on the governing council and social council of the university as a student representative, I set up my first company, without having finished studying.
And with the blue economy?
Just as I didn't know I was an entrepreneur until years after I became one, I didn't know I was a social entrepreneur until much later.
It is one thing to be a businessman or merchant and another to be an entrepreneur. You can be both, although it is very difficult.
And within entrepreneurship, a small nuance differentiates a social entrepreneur. I believe that a good entrepreneur must be focused on achieving impact. The easier you are able to make life for others, the better entrepreneur you are. A social entrepreneur focuses his impact on the social sphere, producing systemic change that solves a problem. And what's more, it does it in an economically sustainable way.
Being from Cádiz and having experience with social entrepreneurship naturally leads me to the blue economy, although my experience is more linked to innovation and education.
I believe that one of the challenges we face is to make terms such as blue economy and social entrepreneurship popular if we want to solve crucial challenges that we as a society face.
It is complicated in an ultra-polarized and ultra-quick judgment world, where you shoot before you look or ask, but we must bet and make the blue economy known. And value businessmen, entrepreneurs and social entrepreneurs.
Cadiz needs it.
What are your areas of specialization?
From my experience, strategy, creativity and innovation, and persuasive communication. Within communication, I have been training speeches to investors (elevator pitch) for more than 15 years.
What are the main challenges faced by entrepreneurs in the sustainable economy in general and in the blue economy, in particular?
There is a lot of focus on having a good idea and certain skills, but I think that emotional management and leadership when building a good team are key.
An entrepreneur is a scientist who not only risks his money, he risks everything. His idea is his experiment. He plays in uncertainty, but much more exposed. I know scientists who have not obtained results for 30 years. There is not a single whisper around him. How much time does an entrepreneur have? The whispers are your family's doubts, your friends making other plans and making money, an investor asking for results and above all, you yourself doubting. An entrepreneur has no margin. Getting up to work is not hard. It's hard to get up after three consecutive no's and have a cool head about why yes or why not, make decisions and stay in the gap.
What does it mean to be a mentor at Incubazul?
Pride in seeing those incubated grow and an enormous responsibility towards them. The community that is being formed is amazing.
What do you think you can contribute to incubated companies?
In the end, we are not so different. We make the same mistakes, we like the same things and there is some experience you can transfer. What worked before and what didn't. And from there, he tried to ask the obvious question that you don't see when you're in the thick of it and provide a different point of view. I like to shake entrepreneurs a little. Afterwards, the decisions are yours.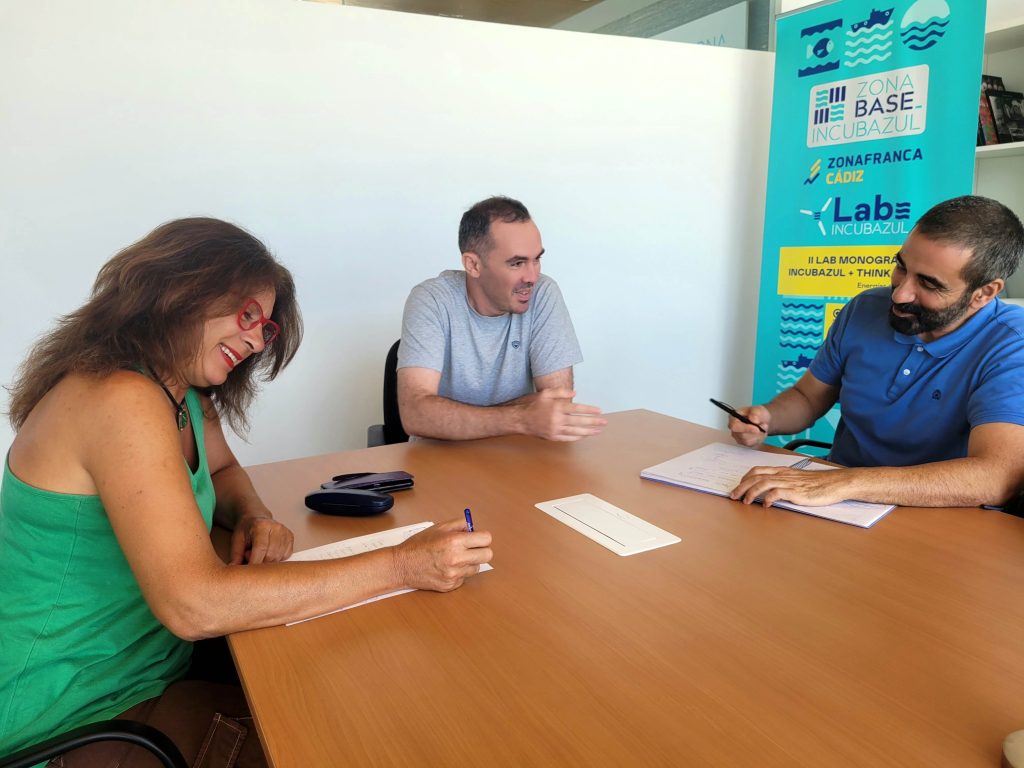 How do you accompany startups during the acceleration process?
They say I'm a tough mentor. I ask questions that hurt and I put my fingers into the sore spot. You don't come to my mentorships to receive pats on the back. I greatly value time, mine and those incubated, that's why I am very direct. Trust must be total and you must have maturity to know that I am in your boat, and that is precisely why I ask the things that you would not like me to ask you.
The world out there is much crueler and he is not going to roll up his sleeves with you like a mentor does. Out there they will just ignore you or not buy from you if you don't do great. Dying of irrelevance.
It doesn't matter how hard you work. When you bought something, why was there a lot of work behind it and a lot of hopes put into that product? However, how kind were you to criticize a product that disappointed you with your friends, your family or on social networks?
You have to be great to survive in the market. And for that you need to answer many difficult questions.
Would you encourage entrepreneurs to join Incubazul? Why?
If they are real entrepreneurs, of course. If they are pantomime entrepreneurs, they better go to university competitions and various canapé, laughter and patting contests. Without acrimony, people have a good time as they want.
But if you want to carry out an idea, turn it into a project and grow with a team, it is better to do it in company and with help.
Being part of a community of entrepreneurs who are going through the same thing as you is different.
And having a team at your disposal from the accelerator that tries to remove obstacles from your path at all hours, a body of mentors that is involved with you and two ideal partners promoting the project, Zona Franca and Telefónica, who believe in the blue economy, in Incubazul, and in your project it is a perfect opportunity, one of those so beautiful that they make you doubt.
No doubts. No trap, no cardboard. There is shared effort and the belief that as a society we need people to work hard to change things for the better.
This High Technology Incubator Project for the promotion of innovation and technology transfer to microSMEs in the blue economy sector in Andalusia "[BlueEcoIncuba x Logistical]Tech = ZONA BASE – INCUBAZUL 2.0" is 80% financed by the European Regional Development Fund within the Pluriregional Operational Program of Spain FEDER 2014-2020 OP. "A way of making Europe" within axis 3: Improving the Competitiveness of SMEs, Thematic Objective 3 Improving the competitiveness of small and medium-sized enterprises, and investment priority 3 Promotion of entrepreneurship, in particular, facilitating the economic exploitation of new ideas, and promoting the creation of new companies, also through incubators."