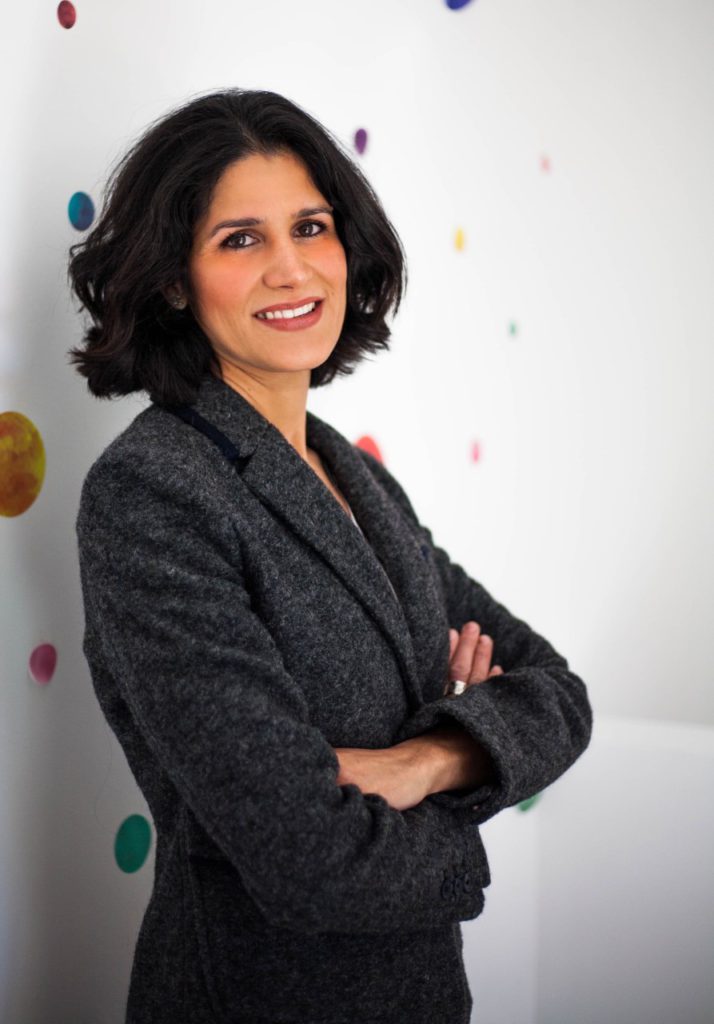 Reuse Play is a new startup in the incubation phase at Incubazul. It is part of the 15 that have been incorporated in the second round of the program, and its objective is to learn and teach sustainability and care for the environment in an attractive, playful and innovative way. Reuse Play gives waste a new life by turning it into motivating educational materials, through an innovative way of learning about sustainability by playing building prototypes with waste and Lego-compatible pieces.
Jenny Lorena Victoria (Cali, 1982), a resident of Puerto Real since 2009, with dual Colombian and Spanish nationality, is a bioengineer from the University of Santiago de Cali and has a master's degree in Integrated Water Management from the University of Cádiz. Married to a man from Cádiz, she is the mother of two children, and already considers Cádiz as her home.
From Incubazul, we have spoken with her as promoter and creator of Reuse Play.
What is your role within the company?
I am the director and I also work as a consultant and teacher of sustainability at Sustainable Training Center.
What does your value proposition consist of?
I have created a method to innovate education and make it more sustainable, it is called Reuse Play. It consists of using waste as construction pieces compatible with Lego, with this we achieve that people learn through play and also have greater environmental and sustainable awareness. So anyone who wants to innovate in their training and help create environmental awareness just has to start by getting waste, we'll show you how to do it!
How does your solution contribute to the sustainability of marine resources?
Caps, containers, pieces of glass and plastic garbage that end up in the sea are educational material for us. That, on the one hand and on the other, make training in any area an opportunity to raise awareness of sustainability among children, young people, workers, professionals, etc. is also an advantage.
What aspects differentiate you from your competition?
There are various methods to make training more entertaining but none turn waste into Lego-compatible educational material like Reuse Play. With Reuse Play you can teach from simple to more complex science-based topics such as carbon footprint, water footprint and life cycle assessment (LCA).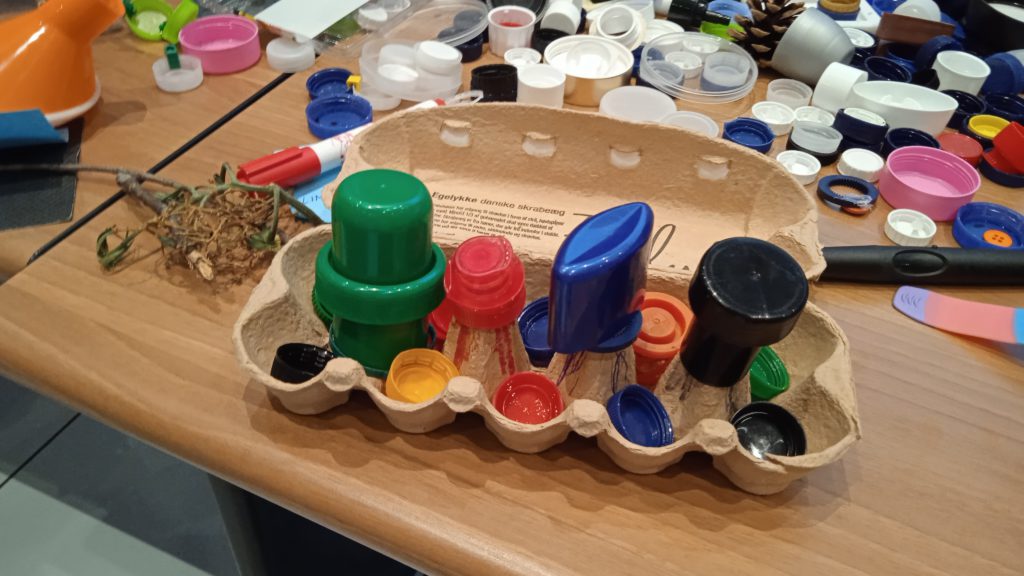 How do you think technology helps to enhance your solution?
You can learn to use Reuse Play thanks to ICTs, in fact most of our courses use data through our online platform.
Have you come into contact with potential clients?
Yes, in fact we have already done several formations using the Reuse Play method. At the university level, we have carried out 4 courses at the University of Cádiz where students, professors and researchers learned life cycle analysis and SimaPro software management through games and we participated in a circular economy course for the School of Industrial Organization (EOI) in Teruel. At the children's level, we have given nearly 100 circular economy workshops for children using Reuse Play in schools and camps in the Bay of Cádiz. We have also done some training at public events. In this link you can see some photos and videos of what we have done: https://centrodeformacionsostenible.com/reuse-play/.
Now we are starting to get in touch with people who want to learn how to use the Reuse Play method here in Spain and in Latin America.
How did you find out about the Incubazul acceleration program?
It was through the University of Cadiz. I am a former student of the Master's Degree in Integrated Water Management and an external professor at the UCA, that's how I found out about it.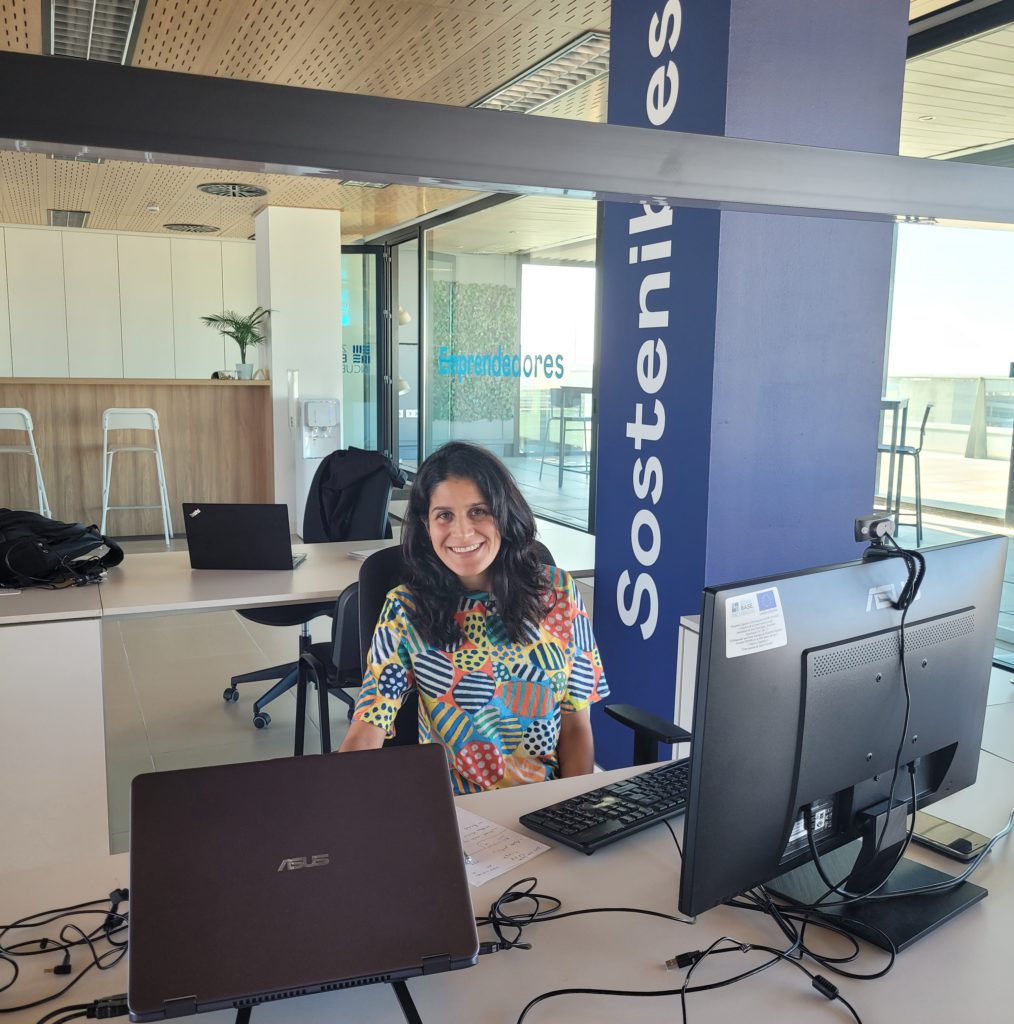 How is your experience in the accelerator?
Very useful. Mentorships help me a lot to clarify my ideas and make me see things that I had not seen. I love the office! In addition, the work environment is very pleasant and motivating.
What areas of mentoring do you think can bring you more value?
At first I thought that mentoring in business model, legal, marketing, but then I realized that they all give me more value than I thought.
What would you say to other entrepreneurs who want to launch their project based on blue economy?
That they take advantage of the opportunity that Incubazul gives them to help them grow their projects, is like feeling "sheltered" by experts and nice people.
Do you want to tell us something else?
Just thank you for accepting my Reuse Play project. All the help I am receiving from Incubazul is helping me a lot to carry out the new gamified training business line of the Sustainable Training Center.
You can get more information about Reuse Play and contact us at web by Incubaz.
If you also want to be one of the accelerated projects in the initiative, you can sign up here.
This High Technology Incubator project for the promotion and encouragement of innovation and technology transfer to micro-SMEs in the Blue Economy sector in Andalusia "[BlueEcoIncuba x Logistical]Tech = ZONA BASE – THE INCUBAZ" through the INCYDE Foundation, is financed 80% by the European Regional Development Fund within the Pluriregional Operational Program of Spain ERDF 2014-2020 AFTER. "A way of making Europe" within axis 3: Improving the Competitiveness of SMEs, Thematic Objective 3 Improving the competitiveness of small and medium-sized enterprises, and investment priority 3ª Fostering entrepreneurship, in particular, facilitating the economic exploitation of new ideas, and promoting the creation of new companies, also through incubators.