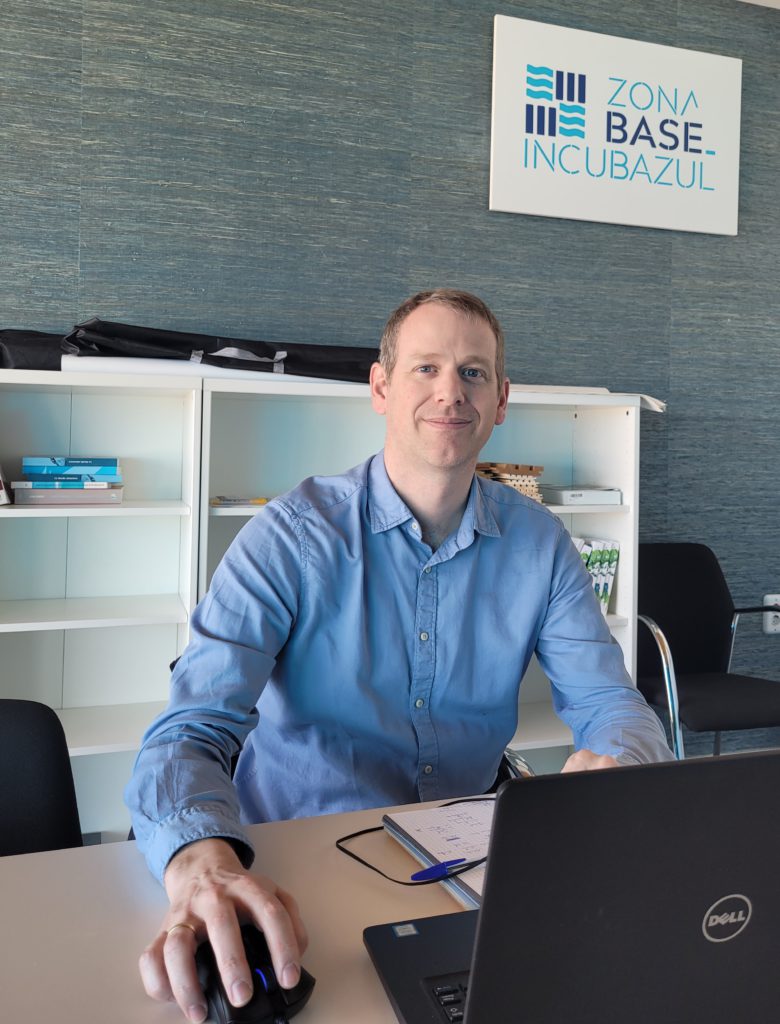 Damien Labrunie (Rouen, Normandy, 1977) has been linked to the sea since, as a child and on a school trip, he boarded a dinghy for the first time and was fascinated. Since then he has always been linked to sailing.
He has been living in Cádiz for 20 years, a destination that has interspersed with Malaga, Barcelona and Panama. She believes that Cádiz has a lot of potential as a natural environment, due to its privileged position and for being a point of reference in both the national and European Blue Economy. He considers that the province has a pending issue to acquire a greater role in the intercontinental connection, especially with Africa "since it can act as a magnificent bridge between the two continents."
Labrunie studied at the Escuela Superior de Comercio, is a specialist in business consulting, and more recently completed a master's degree in Financial Management (ESIC, Seville), as he believes that training must be updated and completed periodically.
But Damien Labrunie feels above all an entrepreneur, since since 2002 he has been the founder, partner or co-founder of ventures related to the sea, tourism, sports or construction. The business model and international expansion mentor answers the Incubazul questionnaire.
What experience do you have with entrepreneurship? And with the blue economy?
Since I was 16 years old I wanted to be an entrepreneur, and I got it in 2002, at the age of 24; since then I have not left it ...
In entrepreneurship, not everything is success, but, at least for me, everything is enjoyment. You have to know how to enjoy the journey, learn quickly and cheaply, not be afraid of making mistakes.
I have been lucky enough to start my professional career very young, in parallel with my studies and experiencing the birth of the internet in the 90s. My ventures have always had to do with technology, strategy, marketing and sales. I have navigated between very different sectors, from nautical (www.dansailing.com and www.danfluvial.com) and tourism, going through construction and reforms, until today being more involved in the sports sector (www.sportiw.com).
Of course, always taking advantage of my knowledge both in languages ​​and in markets to see from the beginning the opportunities at an international level.
I am also very involved in transversal strategic projects such as definition of business models, growth and marketing automation, CRM implementation, BtoB commercial management, definition of distribution channels, and lately working on the power of data.
Outside of the technology sector, I have had the opportunity to start a business, as co-founder of the non-profit job placement cooperative conservascontigo.com, and assist leaders of service companies as a strategic advisor.
What are the main challenges faced by entrepreneurs in the sustainable economy in general and in the blue economy, in particular?
In my opinion, the main challenge of the sustainable economy today continues to be that of its principles back in the 20th century. It is to be the economy of the majority and not of a visionary minority.
Rarely in history has society been asked for a paradigm shift that is both so evident and so radical. Radical in deadlines, due to the urgency of the situation and radical because of how much we have allowed ourselves to be locked into toxic habits, both for our environment and for ourselves.
What does it mean to be a mentor at Incubazul?
I quickly discovered the loneliness of the entrepreneur…. And since 2007 I began to accompany company directors and entrepreneurs, especially in nascent projects or micro SMEs.
As a mentor, we first have to accompany, and then find, in my opinion, the right balance between coaching, transferring experiences and making the most of contact networks.
In all cases it is a mission in which one shares, and sharing is giving a lot but also receiving. Learning is colossal, also at our level as mentors.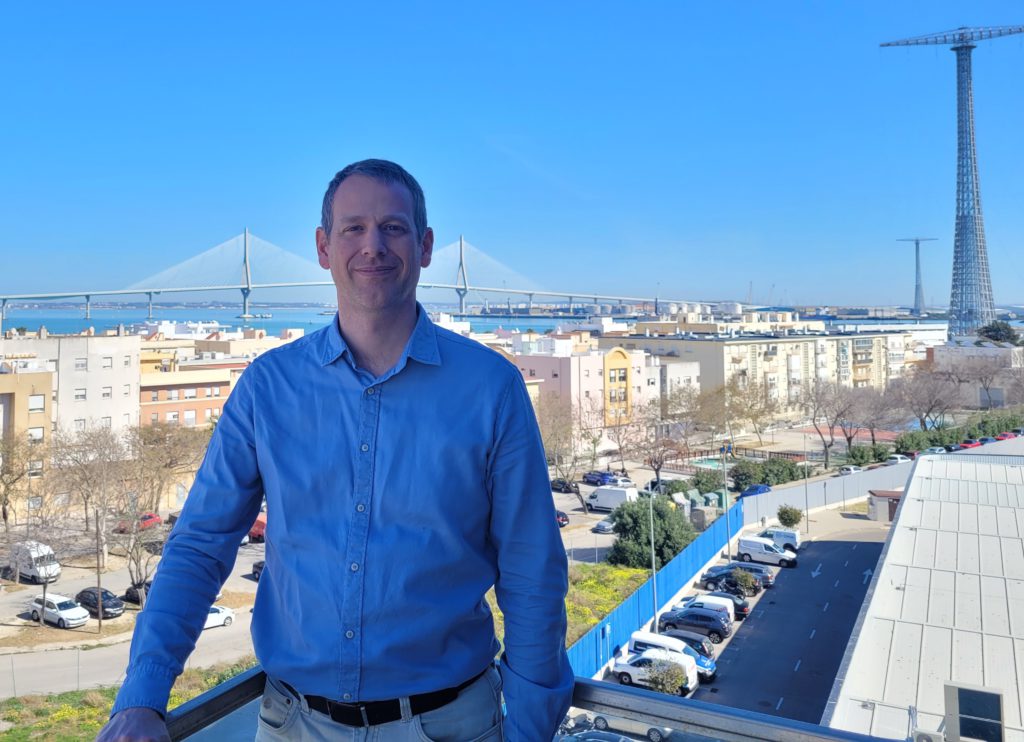 What do you think you can contribute to incubated companies?
A large part of what I can contribute resides in these more than 20 years as an entrepreneur.
For now my personal score, as an entrepreneur, is 4 to 4.
Of 8 projects in which I have been founder or co-founder, 4 continue to generate value today and 4 did not prosper. Each one of these experiences is a gold mine, both for me and for the projects that I am lucky enough to come across in Incubazul. Many times, in fact, the projects that have not prospered have turned out to be much richer in lessons. It is often easier to analyze what has not worked than to be able to define with certainty the set of elements that make up a success and the real weight of each one in this success.
How do you accompany startups during the acceleration process?
In the case of the projects that we follow from start to finish, as a head mentor, the mentor's task goes through different phases and they depend on the state of maturity of each project.
As a general rule, it involves detecting, and sometimes helping to define, the objectives of each entrepreneur, helping them to determine and test the best business model and experiencing the first steps of the initial validation of the business and the launch.
It also consists of searching, at all times, for the most appropriate person to be able to provide the entrepreneur with the appropriate knowledge and advice from the Incubazul board of mentors, which fortunately is very broad and varied.
In specific mentoring, we help each team to discover or deepen some important topic in their project. I remember exciting mentorships on the definition of customer segments, business models, sales channel organization, relationship with large distribution, price scandals, profitability calculations, definition of MVP (Minimum Viable Product), internationalization, production, CRM, ERP , digitization, etc.
I usually use concrete examples, regularly from my personal experience, they help to understand concepts and strategies in a simple and concrete way.
Would you encourage entrepreneurs to join Incubazul? Why?
I highly recommend it. Joining Incubazul is becoming part of a varied and very dynamic team, the perfect environment to excel.
Of course, in my opinion it is for people and teams determined to take the step or who have already taken the step. Between entrepreneurs, experts, mentors, Telefónica and Zona Franca staff, everything is designed so that everyone can get the best out of themselves and enjoy the experience of entrepreneurship.
To undertake is to enjoy, and, at Incubazul, to enjoy in very good company.
This High Technology Incubator project for the promotion and encouragement of innovation and technology transfer to micro-SMEs in the Blue Economy sector in Andalusia "[BlueEcoIncuba x Logistical]Tech = ZONA BASE – THE INCUBAZ" through the INCYDE Foundation, is financed 80% by the European Regional Development Fund within the Pluriregional Operational Program of Spain ERDF 2014-2020 AFTER. "A way of making Europe" within axis 3: Improving the Competitiveness of SMEs, Thematic Objective 3 Improving the competitiveness of small and medium-sized enterprises, and investment priority 3ª Fostering entrepreneurship, in particular, facilitating the economic exploitation of new ideas, and promoting the creation of new companies, also through incubators.