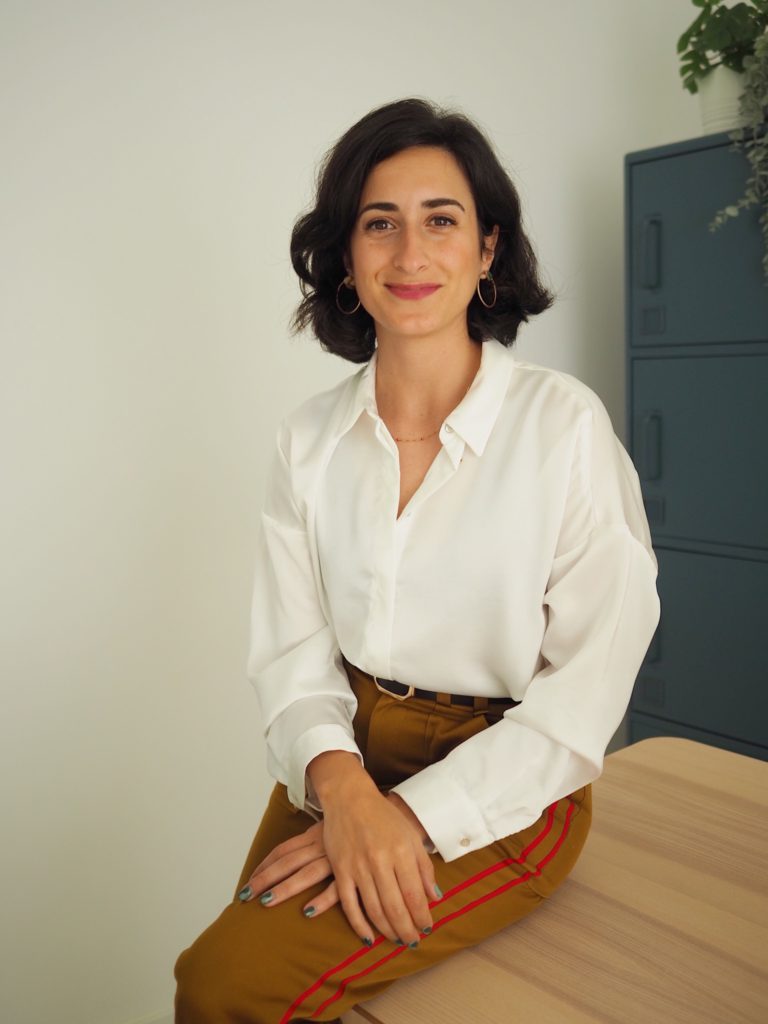 Marina Jiménez (Chiclana, Cádiz, 1991) has a law degree from the University of Seville and a master's degree in business legal advice from the Instituto de Estudios Cajasol. She is a mentor in commercial, corporate law and new technologies at Incubazul and believes, blindly, in the future of Cádiz within the framework of the blue economy "if we are ambitious, we can achieve a business fabric in the province that leads the maritime-marine energy transition in Spain, and, why not, in Europe". Marina responds to the Incubazul questionnaire.
What experience do you have with entrepreneurship? And with the blue economy?
My experience with entrepreneurship begins two years ago when I abandoned the idea of ​​pursuing a professional career in top-tier law firms to focus on my own law firm. It was a thoughtful decision but, to this day, a true success.
Incubazul has allowed me to work with entrepreneurs linked to the maritime and terrestrial environment of the Bay of Cádiz and, as a result, I have discovered the rich enclave we have in our region and all the opportunities generated by the blue economy. I consider myself a person committed to sustainability and as a commercial lawyer I have had the opportunity to meet many projects that have strongly committed to assuming this responsibility, but Incubazul has managed to go one step further and put the blue economy at the center of the debate and awareness of all of us who participate in it.
What are your areas of specialization?
I dedicate myself to legal advice for companies, especially in commercial, civil and labor matters. All Startups need a legal design of their project in order to be scalable and investable. From the partner agreement to the retention of talent, legal work is required and Incubazul covers this need through legal mentoring.
What are the main challenges faced by entrepreneurs in the sustainable economy in general and in the blue economy, in particular?
In the moment we live in, we know that it is everyone's responsibility to be part of the transition towards a sustainable economy. Entrepreneurs have the opportunity to lead this change, for this the projects must pursue, especially, responsible production models with the environment and with climate change, betting on a value proposition focused on accelerating zero emissions.
The environmental footprint is a concern for all entrepreneurs who go through Incubazul and the blue economy is a great ally to contribute to its impact. An important challenge of our days, and an example of a blue economy, is to end plastic and for this, marine waste and waste are a good alternative. Entrepreneurs know this and we are lucky to accelerate projects with this objective within the incubator.
Another great challenge is Corporate Social Responsibility. We live in a fast-paced and capitalist world, but I believe that the incubated companies will generate new ethical commitments that will necessarily be reflected in consumers and in their labor relations when they opt for conciliation.
What does it mean to be a mentor at Incubazul?
It is a challenge and a responsibility. Startups need real and effective support. The times of an entrepreneurial project are shorter and that is why shortcuts should not be taken, not less discussion of problems. It requires a lot of involvement and being in permanent training, a fact that due to my profession is unavoidable.
What do you think you can contribute to incubated companies?
My main objective is that entrepreneurs lose their fear of legal issues, understand them and are able to have a preventive perspective on it. I try to make the law understandable and accessible.
How do you accompany startups during the acceleration process?
First I try to help them define the corporate purpose of their project and then continue with the legal form that best suits them. Subsequently, depending on each startup and its state of maturity, we proceed to develop the roles within the company, partner agreements or contracts with which they can feel safe to operate legally in the market.
Would you encourage entrepreneurs to join Incubazul? Why?
Of course! Both for seed projects and for more mature ones, Incubazul is a unique opportunity to land projects and make them grow hand in hand with the best and with the support of large corporations such as Telefónica and Zona Franca.
This High Technology Incubator project for the promotion and encouragement of innovation and technology transfer to micro-SMEs in the Blue Economy sector in Andalusia "[BlueEcoIncuba x Logistical]Tech = ZONA BASE – THE INCUBAZ" through the INCYDE Foundation, is financed 80% by the European Regional Development Fund within the Pluriregional Operational Program of Spain ERDF 2014-2020 AFTER. "A way of making Europe" within axis 3: Improving the Competitiveness of SMEs, Thematic Objective 3 Improving the competitiveness of small and medium-sized enterprises, and investment priority 3ª Fostering entrepreneurship, in particular, facilitating the economic exploitation of new ideas, and promoting the creation of new companies, also through incubators.