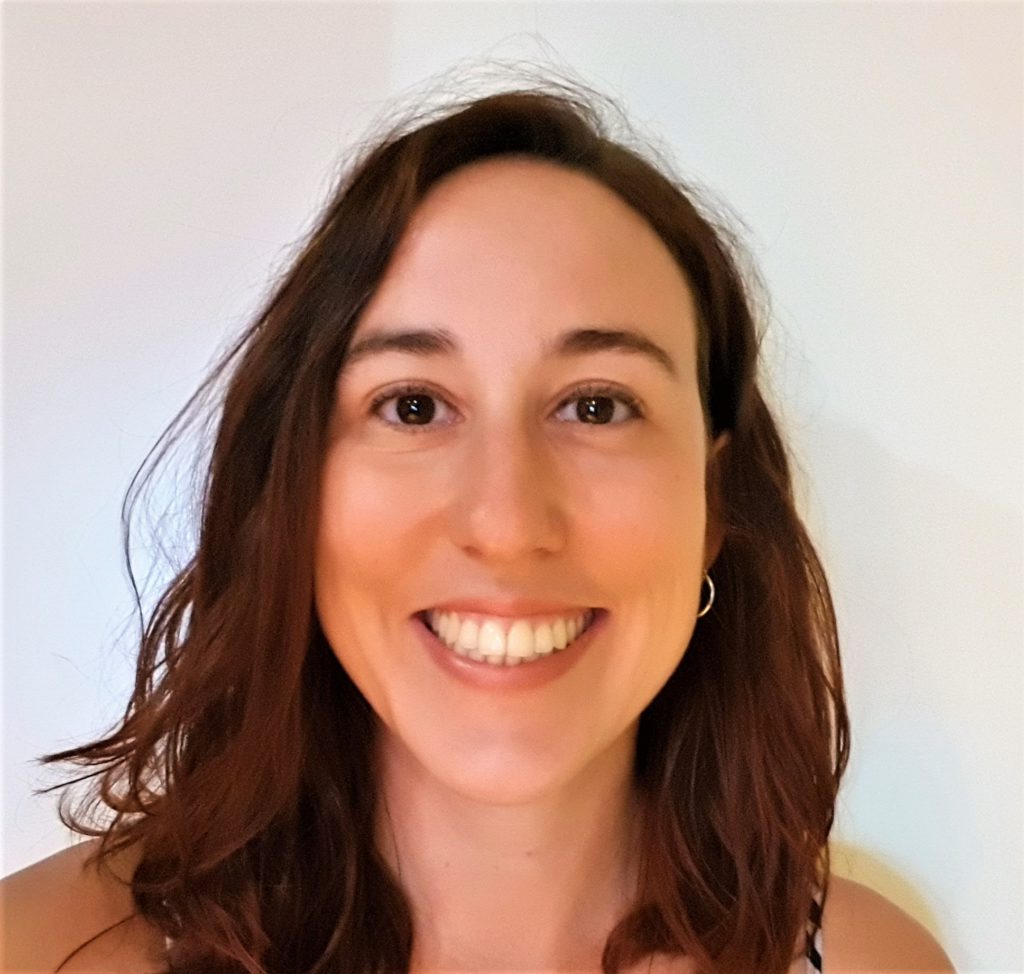 In the last edition of Innovazul, Susana Martínez became the protagonist of the most anticipated conference, that of the considered father of the Blue Economy, Gunter Pauli. She put salicornia, the Salá's star product, as a reference for the circular economy. Susana Martínez (Linares, Jaén 1989) is the person in charge of this Incubazul startup. She has a degree in Marine Sciences, a master's degree in agri-food, with a specialty in agri-food production and a postgraduate degree in food safety and quality.
He believes that a great future awaits Cádiz in the Blue Economy "and in fact it is already a great power, because if there is awareness of sustainability we can be leaders, especially in biotechnology and tourism". With her hopes for greater support from banks and investment funds for cleaner technology projects and companies, and especially those based on the Blue Economy, Susana answers the questionnaire on the Incubazul blog.
What is your role within the company?
I am the promoter and creator of Productos La Salá.
What does your value proposition consist of?
In highlighting the Salicornia, a marine plant, better known as sea asparagus, which grows in the marshes and has very good health properties, which is why it is recommended to incorporate it into the diet, in addition to the fact that it is very versatile and can be It can be included in many dishes. It contains properties such as vitamins, minerals, omega3 and 6 unsaturated fatty acids, as well as being rich in antioxidants and low in calories.
How does your solution contribute to the sustainability of marine resources?
Well, Productos La Salá intends to value the salt flats and marshes here in the Bay of Cádiz, diversifying the activities within them, which are not only salt or aquaculture, but we can take advantage of other resources that are available, such as halophyte plants, as long as it is done in a sustainable way, respecting the environment and the cycle of the plant, since in this case it is a seasonal plant and it is only available in summer. We collect it in an artisanal way without damaging it, just taking the tips and promoting its growth. In addition, we always aim to minimize the use of plastics, using sustainable packaging, trying to generate the least amount of waste possible and taking advantage of the natural resources that nature provides us. The Salicornia grows with the amount of sun we have in summer and is irrigated with seawater from the tides.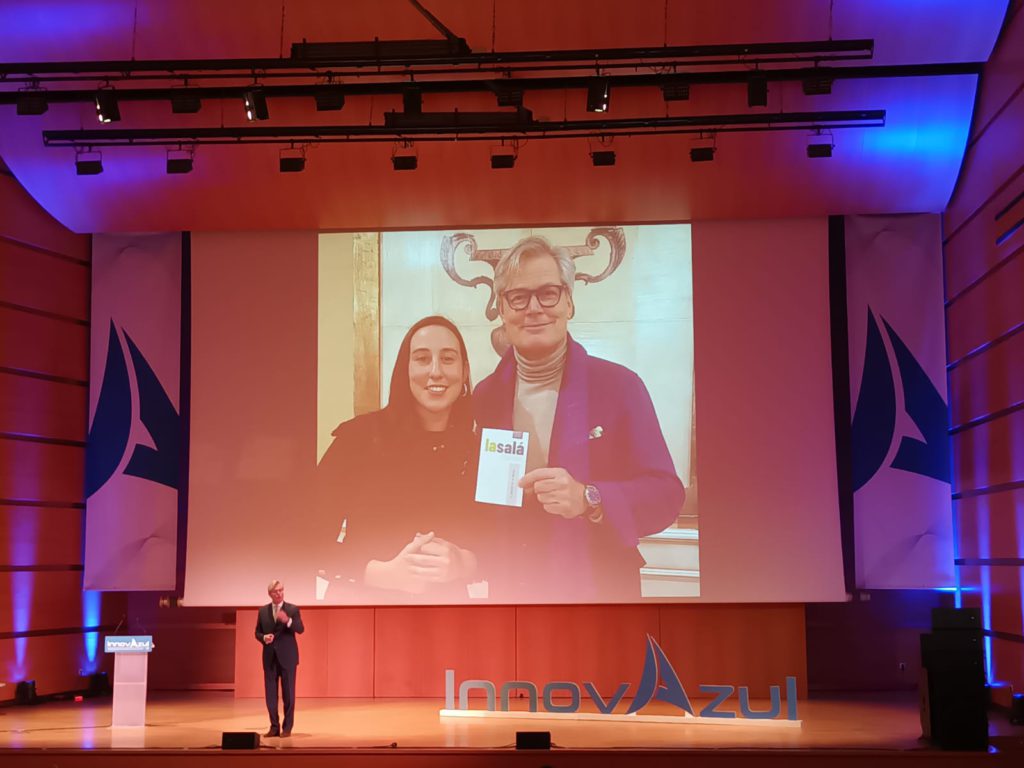 What aspects differentiate you from your competition?
The first thing is to find ourselves housed in a salt mine, the Central Research Services in the salt mines, Salina la Esperanza, a salt mine belonging to the University of Cádiz, from which I constantly receive their support, and they give me all the facilities to continue advancing. In addition, we try to innovate at every step. In other words, not only focus on the sale of fresh Salicornia, but also develop new products made from Salicornia. Such as salicornia salt, a vegetable salt made from this dehydrated and ground plant, with a very low sodium content suitable for people with hypertension who cannot take normal salt. Or canned salicornia, to be able to enjoy it the rest of the year when it is not available fresh. In addition, we would love to be able to develop a line of products in the future, such as Salicornia yogurt, wine or pates, in order to continue growing in product innovation. For this, we need a lot of capital investment that we don't have right now.
How do you think technology helps to enhance your solution?
As I said in the previous question, to continue innovating in product development, it would be very interesting to have this technology within reach.
Have you come into contact with potential clients?
At the moment we sell in some stores and restaurants here in Cádiz, in addition to having our online store available on our website, and the idea is to continue growing in order to reach potential customers.
How did you find out about the Incubazul acceleration program?
We saw that the free zone was advertised as an accelerator of the blue economy and we decided to sign up.
How is your experience in the accelerator?
We are making progress on issues that sometimes are difficult for us in the world of entrepreneurship, due to the wonderful incubazul mentors who help us.
What areas of mentoring do you think can bring you more value?
Digital marketing and financial issues.
What would you say to other entrepreneurs who want to launch their project based on the blue economy?
That now is the time, that they launch themselves, that they seek help on how to create their business model.
Do you want to tell us something else?
Yes, we are on social networks both Instagram and Facebook and @productoslasala. And visit our website: www.productoslasala.com where we will upload recipes to the blog and many news.
23 business initiatives already benefit from Incubazul, do you want to be the next?
This High Technology Incubator project for the promotion and encouragement of innovation and technology transfer to micro-SMEs in the Blue Economy sector in Andalusia "[BlueEcoIncuba x Logistical]Tech = ZONA BASE – THE INCUBAZ" through the INCYDE Foundation, is financed 80% by the European Regional Development Fund within the Pluriregional Operational Program of Spain ERDF 2014-2020 AFTER. "A way of making Europe" within axis 3: Improving the Competitiveness of SMEs, Thematic Objective 3 Improving the competitiveness of small and medium-sized enterprises, and investment priority 3ª Fostering entrepreneurship, in particular, facilitating the economic exploitation of new ideas, and promoting the creation of new companies, also through incubators.